Management Team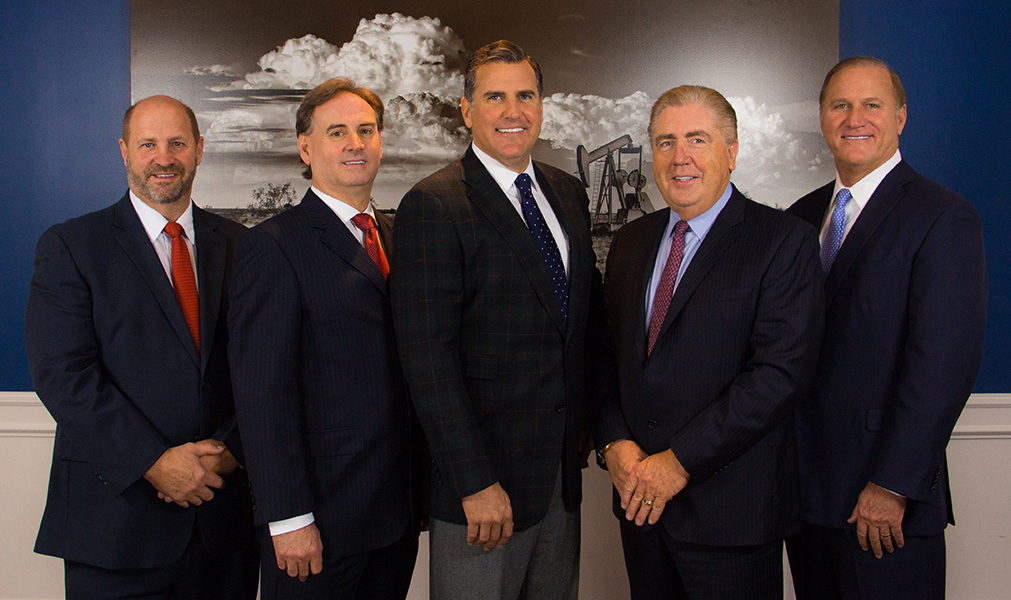 Dedicated people and experienced leadership are the keys to our success.
While Throne Petroleum may be a new name in many reservoirs, Throne's senior management team represent over 150 years of successful industry experience. These six oil and gas professionals have drilled, completed and operated over 500 horizontal wells in Permian and Eagleford plays and transacted over $40 billion in oil and gas deals in the past 10 years.
Allen D. Howard — Executive Chairman & Co-Founder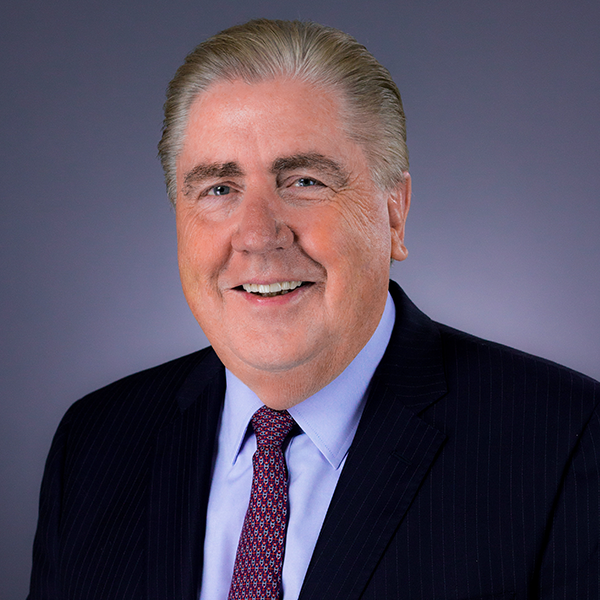 Allen is now Executive Chairman of Throne Petroleum Resources LLC, after co-founding the company in 2011.  As a technology pioneer and entrepreneur, he is bringing an inspiring legacy of innovation and visionary leadership to this role. Allen developed the proprietary technical and analytical approach used to identify major plays.
Prior, Allen founded NuTech Energy Alliance, Ltd. in 1998 and served as President and CEO until 2016.  NuTech also served the oil and gas industry.
Earlier still, Allen was Vice President, Technical and Commercial Development for Halliburton, after Halliburton acquired NUMAR Corporation to strengthen its position in the formation evaluation market.  Allen was Vice President of Technical and Commercial Development with NUMAR from 1991 to 1997, where as a member of the founding team, he was specifically responsible for taking nuclear magnetic resonance technology and developing applications for the O&G industry.
Between 1978 and 1987, Allen enjoyed increasingly responsible sales and sales management roles with General Chemical, ESS Environmental Services, American Owned, Inc., and Schlumberger.
Allen received a BS in electrical and electronics engineering from Texas Tech; he has taken MBA coursework from the University of Texas.  Texas Tech honored him in 2010 with both their Distinguished Engineer and Outstanding Electrical Engineer Alumni awards.  He is now Emeritus President, and was Past President, of the Dean's Council at Whitacre College of Engineering at Texas Tech.  He is a member of the University's Foundation Board, where he serves on the Audit Committee.
He was a 2014 E&Y Entrepreneur of the Year Finalist.  Allen was honored in 2009 with the SPE Formation Evaluation Award.  He is a member of SPWLA, SPE, and NACD. He has written extensively and been published widely in industry journals.
In 2010, Allen founded Autumn's Dawn to help young people with autism spectrum disorder transition into adulthood.
Charles L. Fridge III — Chief Executive Officer & Co- Founder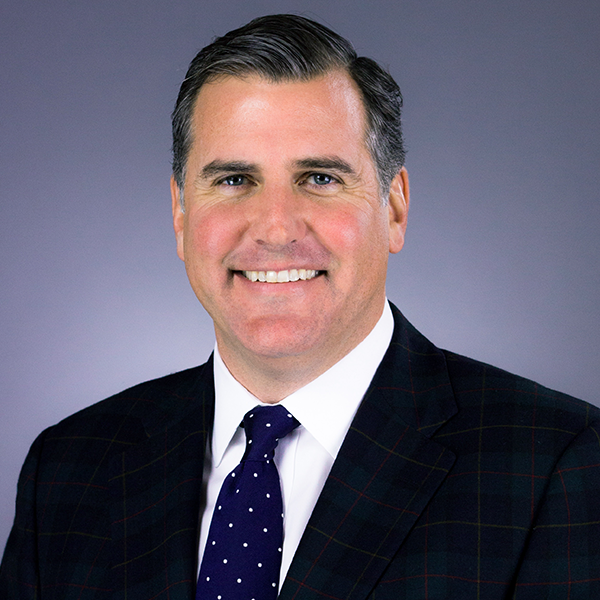 Charles is the Chief Executive Officer of Throne Petroleum, after co-founding the company in 2011 with long-time business partner and friend Allen Howard. As CEO, he manages the executive and operational teams and oversees all acquisitions and divestitures, which has included over 180,000 mineral acres in the Permian Basin and South Texas.
Charles grew up in the oil and gas business but took a different track after college and decided to go to law school. Prior to assuming the role as CEO of Throne and its predecessor entities, Charles served as counsel to numerous upstream and midstream oil and gas companies across Texas, the U.S., and around the world. His legal tenure includes over a decade of partner-level oil and gas experience, both domestic and international, which includes acquisitions and divestitures of over 1,000,000 mineral acres in excess of $2 Billion of transaction value. Charles has negotiated and closed on-shore U.S. mineral asset acquisitions, divestiture, joint ventures, partnerships, farm-in agreements, and off take agreements, among others; as well as African offshore production licenses with multi-national public oil and gas companies.
Charles and Allen Howard began working together over 15 years ago when Allen provided the successful technical analysis on assets in which Charles served as a principal and counsel. The two became friends and ultimately business partners. Charles has served as CEO throughout the drilling and production of all of Throne and its processor entities' operations.
Charles family roots are from West Texas and South Texas, and he received a B.S. from Texas Tech University and J.D. from St. Mary's University. His relationships and ties to Texas and the oil and gas business have added to Throne's success. Charles brings a combination of operational experience, legal understanding, and business acumen to the position of Chief Executive Officer of Throne.
Charles is an active member in the Independent Petroleum Association of America (IPAA), the Texas Independent Producers & Royalty Owners (TIPRO), Permian Basin Petroleum Association (PBPA), and ADAM-Houston Energy Network.
Charles is serving his third term as an elected member of the Board of Trustees of First Methodist Church of Houston, the second oldest Methodist Church in the U.S. and the founder of the Methodist Hospital System. He additionally serves as a board member of Houston Christian High School.
Charles is married and the father of three sons.
Keith E. Jordan — Chief Technical Officer & EVP, Business Development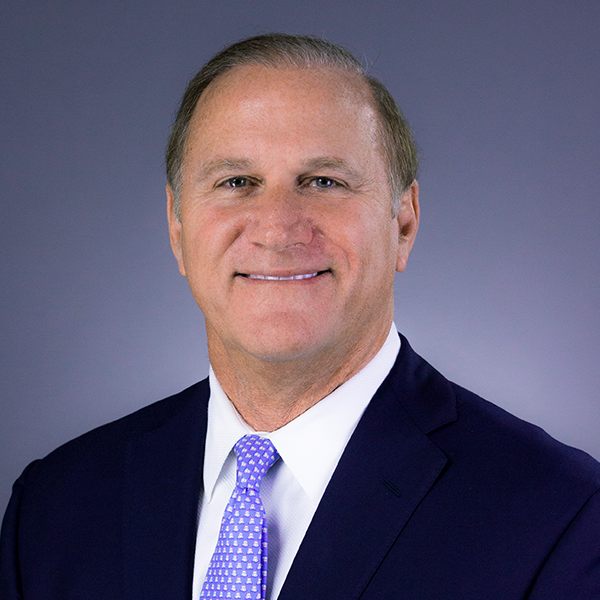 Keith is Throne's Executive Vice President of Business Development and the company's Chief Technical Officer. He originally joined Throne in August 2016 as a Venture Partner. With 37 years in oil and gas, Keith brings credentials and extensive experience spanning all facets of leadership in a successful energy enterprise.
From 2006 until his retirement in 2016, Keith was President and COO of Indigo Minerals LLC and of Indigo Resources LLC, both private oil and gas production and exploration firms in Houston. Noteworthy large acquisitions during his tenure included producing properties acquired from Chesapeake, EnerVest, El Paso, Compass Production and Beusa Energy. Under his leadership, Indigo became and remains one of the Top 10 largest private gas producers in the United States.
In 2003, Keith founded EverStar Energy, LLC as a private entity to acquire oil and gas producing assets in North Louisiana and East Texas. He served as EverStar's President. He formed a 2-year JV with EnerVest to source and acquire assets in the Ark-La-Tex. Noteworthy acquisitions included: ALT assets from PITCO, later sold to Indigo; ETX Blocker field assets acquired and later sold to EnerVest; ETX Minden Field, acquired privately and later sold to Fidelity Exploration. EverStar still owns assets with a variety of operating partners.
Between 2001 and 2003, Keith was Vice President of Exploration and Land with Contour Energy (later sold to Samson Resources), and from 1998 to 2001, Keith was VP of Exploration, Production & Operations for Santos USA Corporation. Keith held numerous senior management positions with Occidental Petroleum both onshore and in the Gulf of Mexico from 1979 to 1998. He began his career as a petroleum geologist with Cities Service (later acquired by Occidental Petroleum).
Keith received a BS in Geology from Louisiana State University. LSU's Stephenson Entrepreneurship Institute has honored Keith multiple times as one of their top oil and gas executives, including recognizing Indigo as one of the "Fastest Growing Tiger Businesses". Keith serves as a Board Member for LSU's College of Science Geoscience Department and is an active alumnus helping direct other campus initiatives.
Keith is involved in the Eagle Scouts of American Foundation and other philanthropic activities through various church organizations.
Brian K. Broussard — Chief Operating Officer & President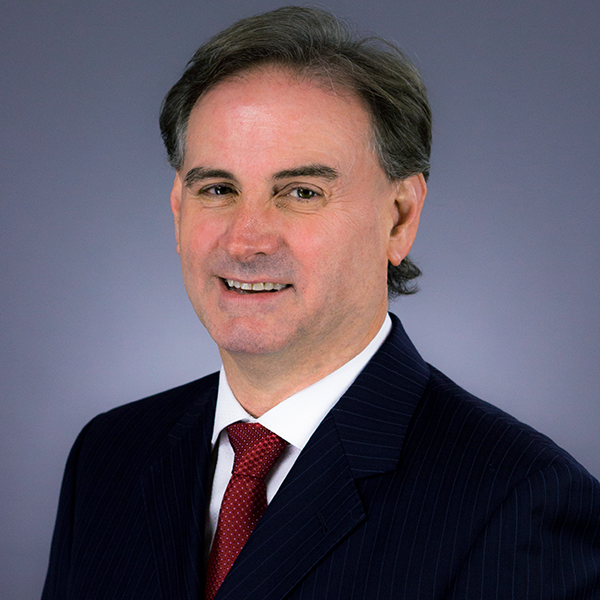 Brian is Chief Operating Officer & President of Throne Petroleum Resources LLC, joining the company in March 2017. He has over 26 years of Oil and Gas Operational, Engineering, and Management experience in multiple Basins throughout the world.
Prior to joining Throne, Brian was Director of Engineering at Freeport McMoRan Oil and Gas for over 9 years. In this role, his duties included directing and managing companywide evaluations, planning, and execution of engineering and commercial development of assets worldwide.
Earlier still, Brian was Vice President of Exploration and Production with Texas Petroleum Investment Company, where he led the company's efforts in acquiring and exploiting assets along the Gulf Coast while maintaining a low cost structure in conjunction with a growing production asset base.
Between mid-1998 and 2004, he was a Reservoir Engineering Advisor with Ocean Energy, Inc. He started his professional career as a Petroleum Engineer for Texaco E&P, Inc. in 1990.
Brian earned an MBA from the University of New Orleans in 1998. He received a BS in Petroleum Engineering from Louisiana State University. He is an active member in the Society of Petroleum Engineers.
Frank D. Willoughby — Chief Financial Officer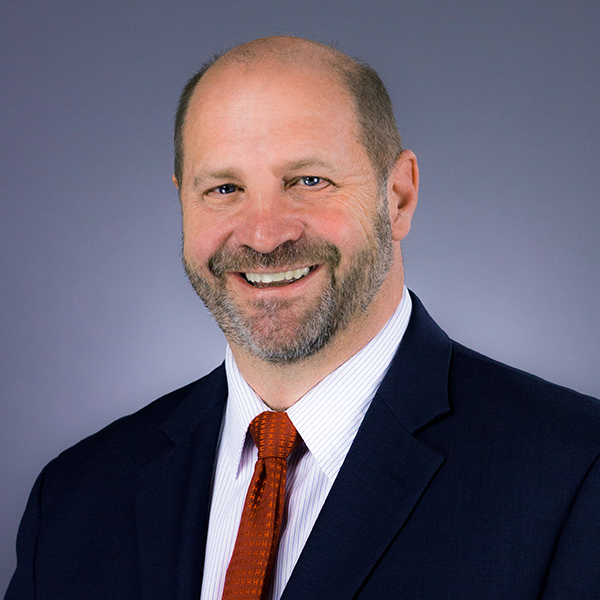 Frank serves as the Chief Financial Officer of Throne Petroleum Resources, LLC. Over his career, he has helped finance over $1 billion in the exploration and production sector.
Frank was previously a founding member of Shoreline Energy LLC. With Shoreline, he served as Chief Executive Officer and Chairman of the Board of Managers for the company.
In 2003, Frank was also a founding member of Marlin Energy, LLC. He served as Chief Financial Officer until 2006, when Energy XXI Gulf Coast Inc. acquired the majority of Marlin's assets.
In 1993, Frank joined Flores & Rucks, Inc./Ocean Energy, Inc. With Ocean Energy, he gained a broad range of experience in various financial positions as a Corporate Officer, including Vice President of Financial Planning, Treasurer and Controller. Frank was instrumental in completing the company's 2003 merger with Devon Energy, with Seagull Energy in 1999 and United Meridian Corporation in 1998. Frank was also involved in the company's IPO of debt and equity in December of 1994, as well as numerous secondary offerings.
Previously, Frank worked for British Petroleum and Freeport McMoRan, Inc. He began his career with KPMG Peat Marwick, where he worked in the audit department with a focus on Oil and Gas and Banking.
Frank graduated from LSU in 1988 with a BS in Accounting. He passed his Certified Public Accountants exam in 1992, though he is no longer practicing. Frank and Shoreline were recognized by LSU's E.J. Ourso College of Business in 2013, 2014 and 2015 for being a member of the "LSU 100", one of the 100 fastest growing companies led by an LSU alumni. Shoreline was ranked as high as the #2 fastest growing company in 2013.
Joshua M. Nichols — Senior Vice President, Operations
Josh joined Throne Petroleum in April of 2016 as SVP of Operations. He is responsible for the design, establishment and management of all drilling, completion, and production operations. In this role, he has pursued investment and acquisition opportunities in the Midland and Delaware Basins, analyzed data to determine the value of targeted acquisitions, and assisted in the capital raising efforts from private equity banks and limited partnerships.
Josh brings over 18 years of diversified experience in drilling, completions, production, and reservoir in land, offshore, and international projects to Throne's pursuit of unconventional shale development. He has a high level of expertise in Delaware and Midland Basin lateral drilling, hydraulic fracturing, and well construction with specialization in the unconventional plays of the Avalon, Spraberry, Bone Springs, and Wolfcamp formations.
He most recently served Energen as the company's Drilling Manager; he supervised exploratory drilling in the Delaware, Midland, and San Juan Basins, focusing on the Spraberry, Wolfcamp, and Mancos formations.
Prior to that, he worked at Anadarko as the Delaware Basin Drilling Operations Manager, where he drilled numerous Bone Springs Sand and Avalon Shale wells before he was tasked to explore for the Wolfcamp Shale. He then led efforts to ramp up development of the Wolfcamp with a 10+ rig program. He also worked at Anadarko in multiple other assignments in land, deepwater, and international drilling and in reservoir and production engineering.
Prior still, Josh spent time at Pioneer Natural Resources as an Operations Engineer and Drilling Engineer working in the Texas Panhandle and the North Slope of Alaska.
In 1998, he graduated from Texas Tech University with a Bachelor of Science degree in Petroleum Engineering.